The grain merchandisers podcast where Roger and Jason capture the big topics and challenges of the grain industry with humor, pragmatism, and simplicity. With a few decades of combined experience in the basis trading, brokerage, and farm marketing spheres, they use their experiences and knowledge of their area of the grain business to shed some light on what they can, and debunk some myths and exaggerations that exist in the grain industry.
Episodes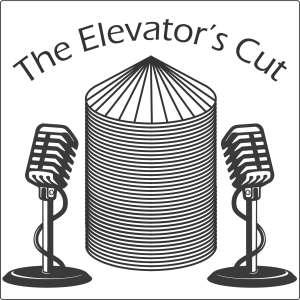 Thursday May 04, 2023
Thursday May 04, 2023
The guys are back from hiatus with a lively discussion on how merchandisers are coping with the current basis and spread environment and how that is affecting their plans for the next season. What should we be doing now? How should we be approaching the coming crop year? 
We also announce our first ever shipment of Elevator's Cut T-shirts (sized M, L, XL) and what you can do to get one for yourself.