The grain merchandisers podcast where Roger and Jason capture the big topics and challenges of the grain industry with humor, pragmatism, and simplicity. With a few decades of combined experience in the basis trading, brokerage, and farm marketing spheres, they use their experiences and knowledge of their area of the grain business to shed some light on what they can, and debunk some myths and exaggerations that exist in the grain industry.
Episodes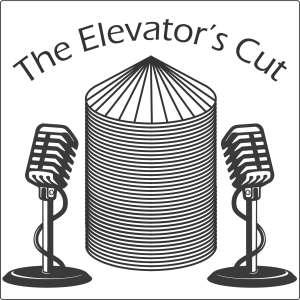 Tuesday Sep 05, 2023
Tuesday Sep 05, 2023
An extended version of our normal podcast to help keep you company during the long hours of harvest. We mix in grain talk with a lot of our own personal preferences, stories, and strange perspectives from the universe. Timestamps of topics below.
0:00:35 - What is this episode?
0:04:30 - Convenience Store Food Options
0:21:43 - Gas Station Bathrooms
0:24:40 - Farm Marketing Discussion on Choices vs Decisions
0:37:25 - PowerPoint Presetations
0:43:43 - Brokers
0:57:57 - Bankers/Interest costs in the Grain Biz/ Spread Structures
1:05:02 - Cashless Society Conspiracy Talk
1:09:58 - Floor Traders/ Algos/ GMD (Farmer) Conspiracy Theories
1:16:48 - Flat Earthers
1:21:44 - Ufology/ Aliens
1:33:00 - Restaurant Food
1:55:01 - Food Stories of Mr. White
2:02:50 - Travel Hacks and Hotel Thoughts